New Traditions on Water Island
1996 – Today
In 1997, Helena Sudek started the Lunch Box, serving meals on Saturday nights near the pavilion on Honeymoon Beach.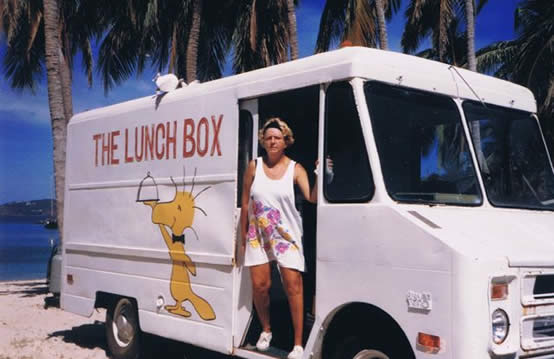 Also in 1997 Pat & Eddy Cheesborough began hosting the annual Christmas Eve Party at their home.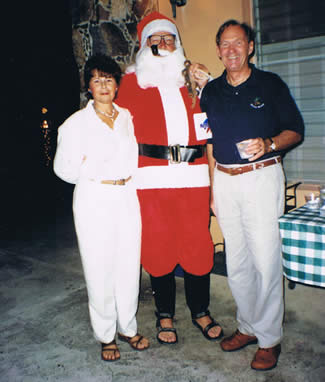 From May-August 1998, extensive archeological investigations were undertaken on Water Island by a research team headed by David Anderson from the National Park Service.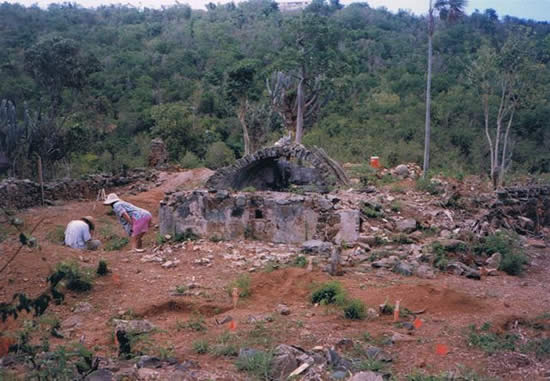 In January 1999, Heidi started Heidi's Honeymoon Grill on Saturday and Sunday. The Saturday night dinner was the highlight for many Water Islanders and continues to "wow" visitors to the island.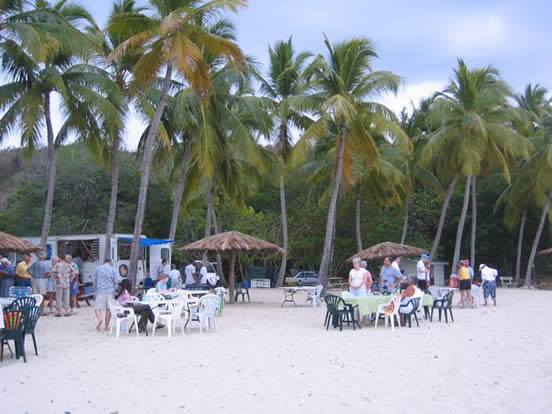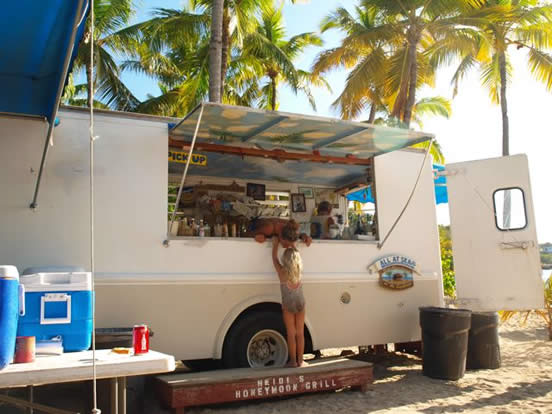 On Thanksgiving 2000, residents and guests celebrated Thanksgiving at Honeymoon Beach. This tradition continues.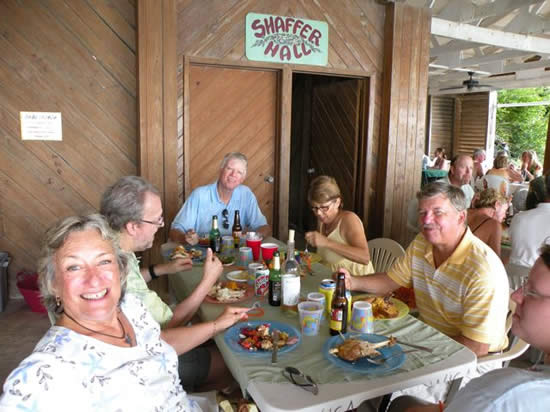 The Bohr's started a new tradition on 31 December 2000 by celebrating New Years Eve (London time) at their house. London time celebration continues.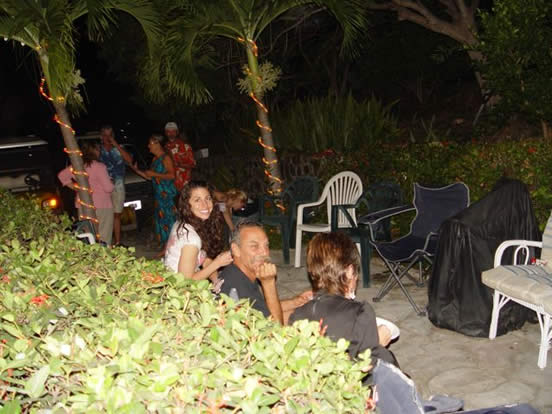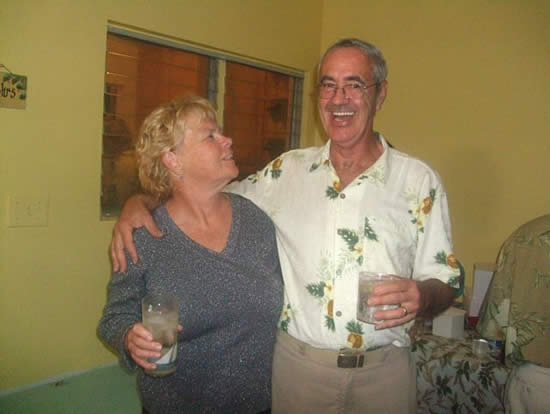 In 2002, the Engineering Evaluation/Cost Analysis of the former Fort Segarra chemical testing was conducted and a Work Plan was prepared and published in April 2003. The Work Plan included a Sampling and Analysis Plan for the sampling of Hazardous Waste and Toxic Waste. This work was required by the Department of the Interior to complete the Site Investigation Report. (Note: all former military installations undergo a Site Investigation Report prior to being turned over to non-federal government entities.) The goal of the project is to reduce the risk to human health, safety and the environment resulting from past Department of Defense activities. All soil sampling and other tests were to be completed by Jun 2003.
Also in 2002 the annual celebration of Walter Phillips birthday, March 18th, began to be celebrated and called a Pisces party, for all Pisces. The gathering is coordinated by Pat & Eddy Cheesborough and Steven & Sue Bubb. Each year's gathering has a different theme.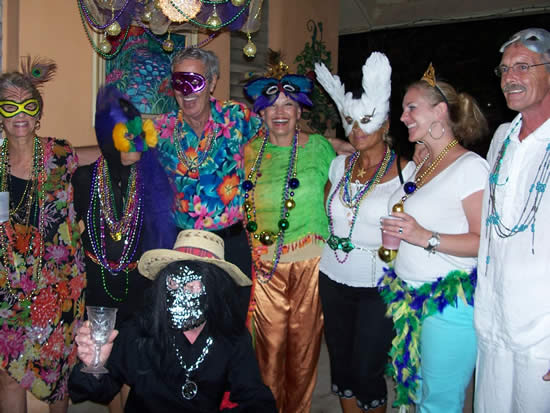 In 2003, Marion Wilkinson started Ice Cream Socials as a means to get people together and raise funds for WICA.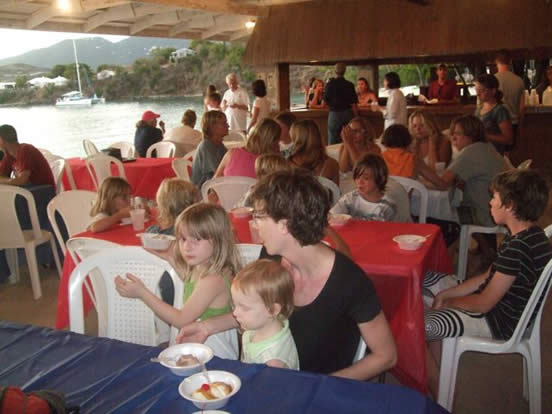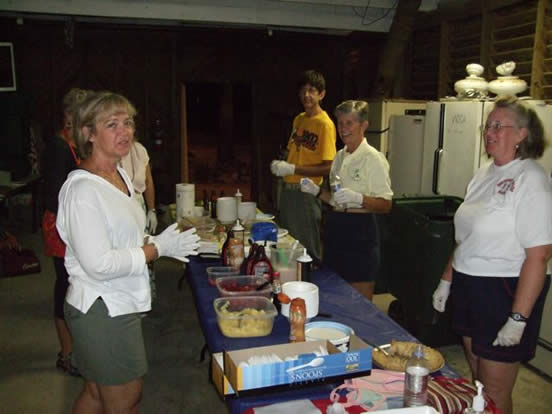 On Easter 2003, the Randall's started the Easter Morning Service and Easter Egg Hunt. A tradition that continues.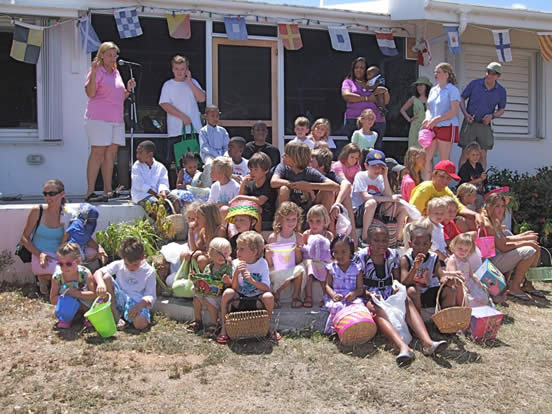 In January 2005, the Water Island Search and Rescue was created. WISAR has expanded and continues to this day providing emergency response and evacuation of injured to St Thomas.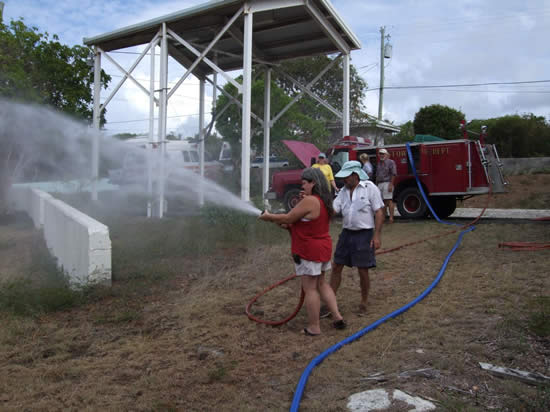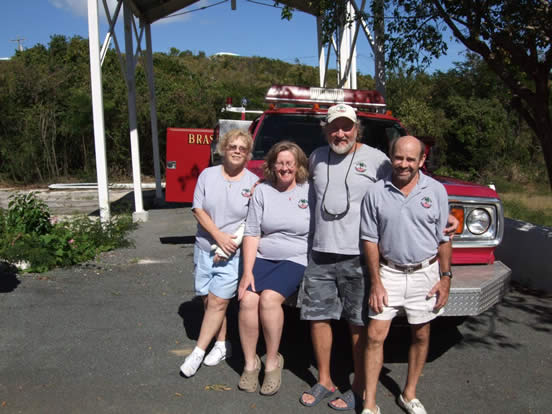 Also, in January 2005, the Wilkinson's started Heidi's Mini Honeymoon Grill serving breakfast at the Ferry Dock and lunch at Honeymoon Beach. Heidi now runs the cart.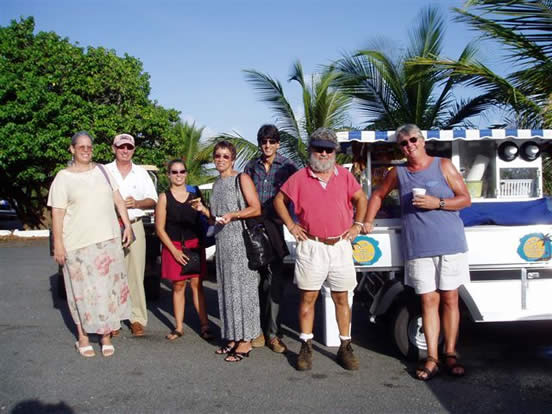 In February 2005, the Randall's started the Water Island Classical Music Festival. This event has grown and continues to attract residents as well as many people from St Thomas.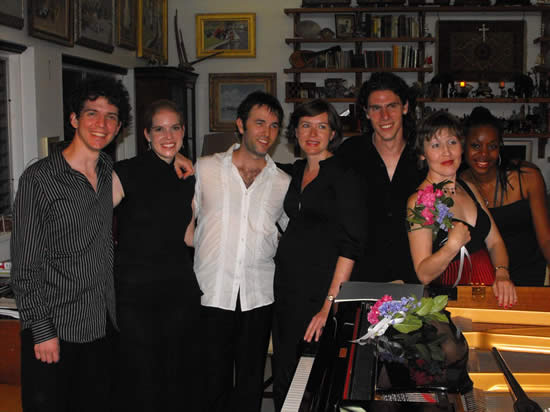 In July 2005, another Quitclaim Deed was executed between the Department of the Interior and the Virgin Islands Government whereby the remaining 200 acres on Water Island were transferred to the VI.
In September 2005, the Wilkinson's started the Drive In Movie at Honeymoon Beach. Monday night at the movies continues.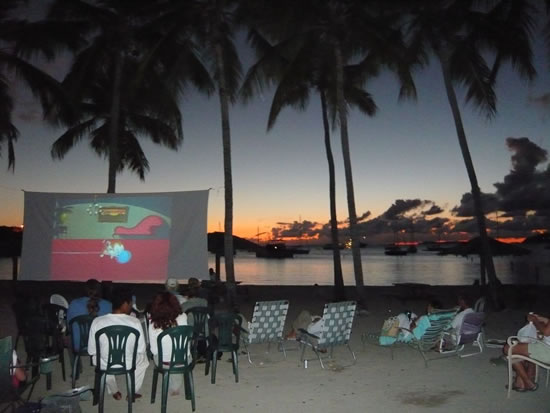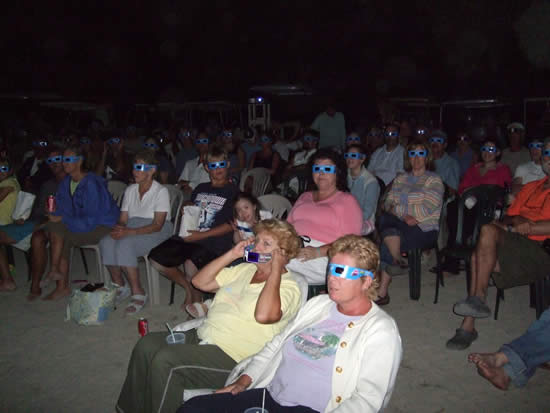 On 4 July 2006, Marion Wilkinson organized the first Water Island Fourth of July Parade. Golf carts, floats, music and fun expand and continue to this date.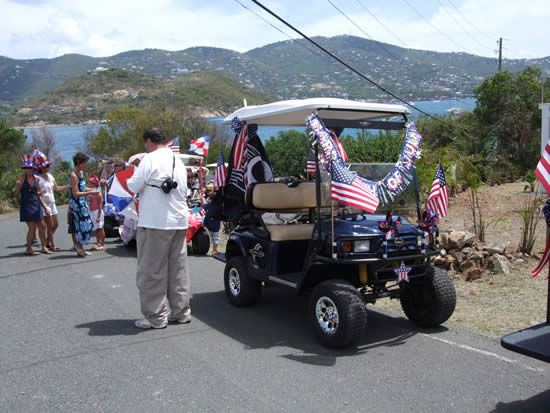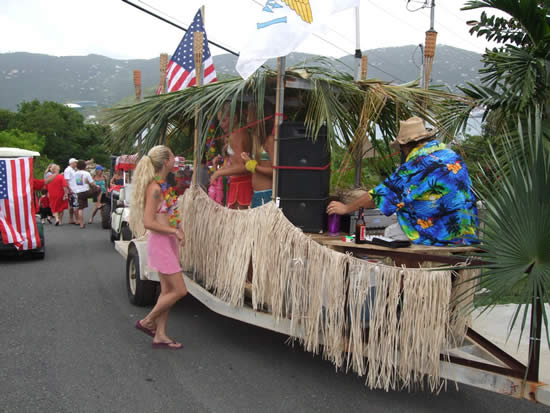 On Sunday after Thanksgiving, the Bohr's started the tradition of the Annual Christmas Tree Lighting. Ongoing still.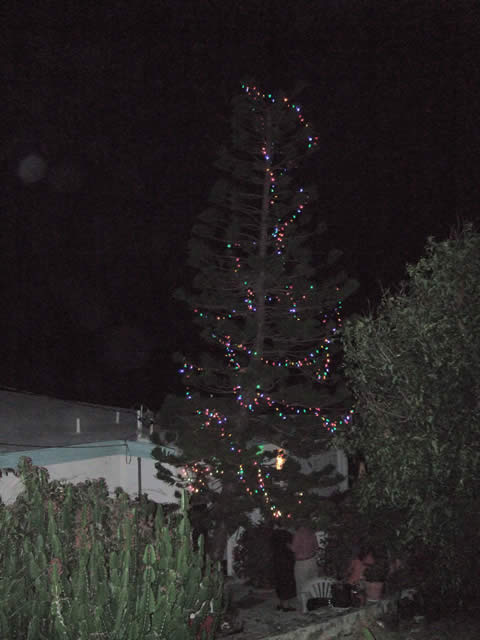 In December 2006, the Water Island Civic Association sponsored a Breakfast With Santa at Honeymoon Beach. This event has expanded and now includes children from St. Thomas.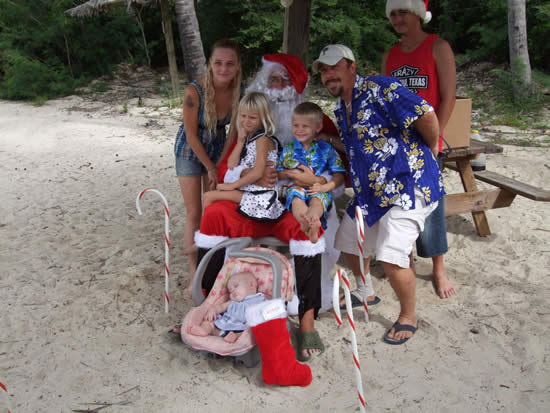 Scenes from the movie "The Curious Case of Benjamin Button" were filmed on Honeymoon Beach in January 2007.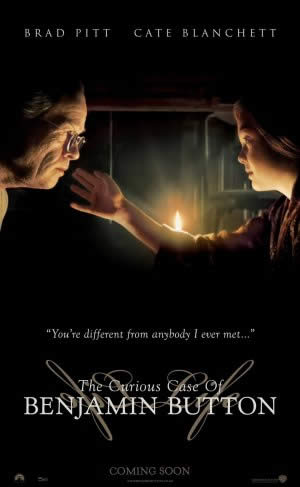 On 7 April 2008, the new Ferry Dock was completed.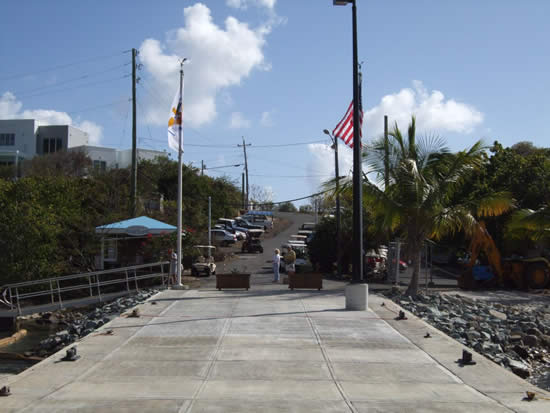 In June of 2008 Jim & Marion Wilkinson rounded up 150 old church BINGO cards and started holding regular weekly BINGO NIGHT during season. It has proved to be a great time for residents and visitors. The tradition continues.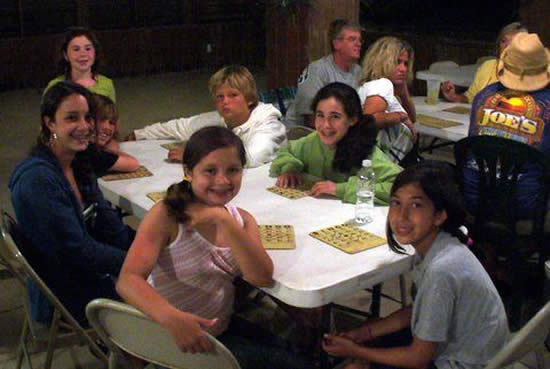 In late November/December 2008 WICA developed a workable plan with the V.I. Government to dispose of all abandoned vehicles on Water Island. This disposal system is ongoing which helps to keep Water Island beautiful.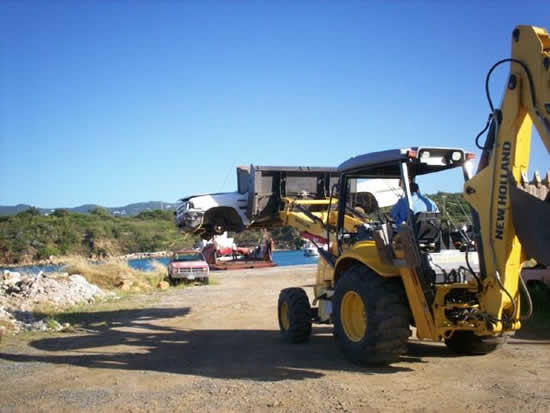 In December 2008, the Annual Christmas Fair was started by Marion Wilkinson. Growing and continues to this day.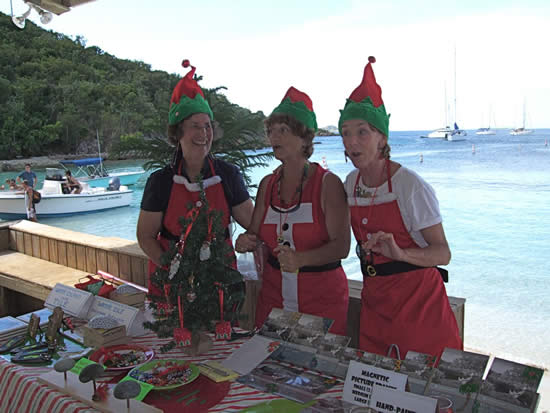 This site has only scratched the surface of new traditions on Water Island.
-Chuck Gidley & Jim Wilkinson